Manchester United manager Louis van Gaal is running out of time
"I am - or maybe was - a very successful manager." Louis van Gaal doesn't do self-doubt so this was quite a line. Particularly because it seems to sum up the situation at Manchester United so neatly. Van Gaal's record is a proud one. But the question that the club's board should now be grappling with is whether or not the Dutchman's methods are ever going to work at Old Trafford.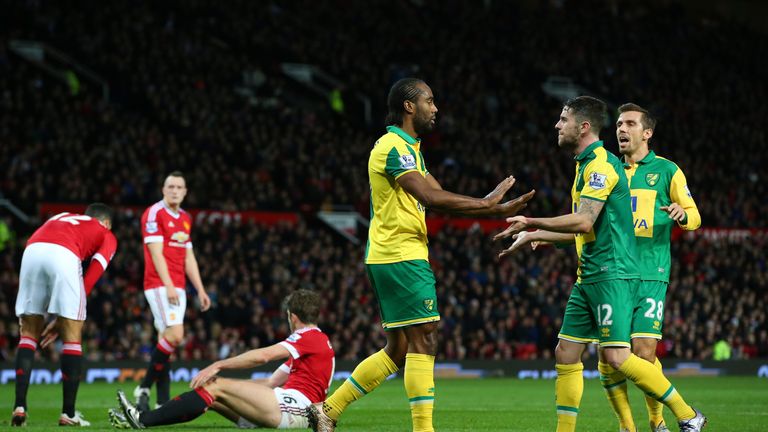 Norwich beat Manchester United at Old Trafford for the first time since 1989
Van Gaal's emphasis on the importance of "control" and "process" is longstanding. It's the foundation of his philosophy. And while it's now fashionable to deride his approach, it's also one rooted in solid principles. Sky Sports pundit Graeme Souness certainly has some empathy with what the Manchester United manager is trying to do.
In Souness's final season at Liverpool, they won six games by a 1-0 scoreline on their way to the 1983/84 league title. There were also goalless draws at Sunderland, Luton, Birmingham and Notts County. To play with this level of control requires extraordinary patience and organisation. But not only do United not possess it, that control barely seems possible in this Premier League.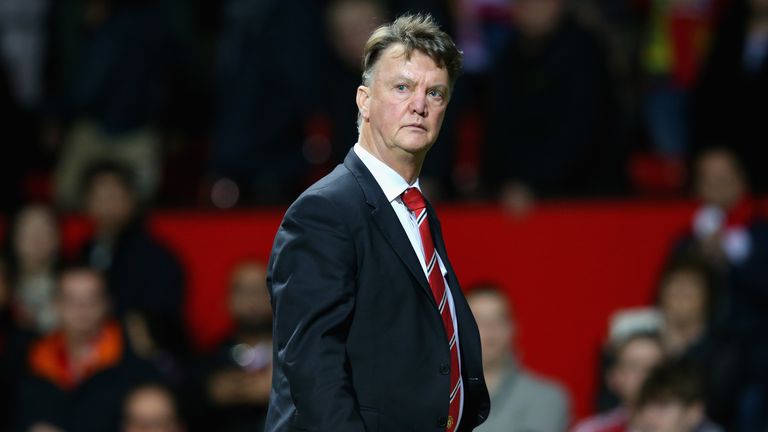 Van Gaal has now seen Manchester United go six games without a win
Football is cyclical. Crystal Palace are exemplifying the power of the counter-attack, while Watford are offering a reminder that 4-4-2 can still provide problems for opponents as well as a team's own midfield. Leicester are managing to do both. But Van Gaal's focus on control in a league where no team seems capable of it, looks ill-suited to the current climate - and his own players.
Van Gaal doesn't appear to encourage risk or spontaneity but he does want pace. He is looking for players to do things quickly but do it his way. Is that stifling the freewheeling potential of Memphis Depay and Anthony Martial? Does that explain his reluctance to trust Ander Herrera? The coach can only be considered partially culpable for Wayne Rooney's sad deterioration but he's not helping.
The fear is that Van Gaal fundamentally misunderstands the issue. "We were unlucky with rewarding ourselves because we created a lot of chances," he said after the Newcastle game in August, the first of five goalless draws at Old Trafford this season. No ground has seen fewer goals. When PSV kept them out, Van Gaal referred to "the chance of Jesse Lingard" as though one alone should be enough.
He has told tales of how Mario Gomez touched it "nine times as an average in a game" during his spell in charge of Bayern Munich and the striker "scored every game". After the 0-0 with West Ham, he said: "The question is would Luis Suarez or Sergio Aguero score if they were here? I think they would. We have created enough chances to score, so that was not the problem."