Andy Murray crowned Sports Personality of Year for second time
Murray, who ended Great Britain's 79 year wait for a Davis Cup title, beat rugby league star Kevin Sinfield into second place with Jessica Ennis-Hill in third.
Murray, who also saw the Great Britain team pick up the Team of the Year award, said: "I didn't expect this - a friend actually sent me a message the other day with an article from a newspaper which said Andy Murray is duller than a weekend in Worthing, which I thought was a bit harsh - on Worthing.
"It's very humbling to be up here in front of so many great athletes - I'm just a great sports fan and I'm really nervous.
"This has been a five-year journey - we were right down at the bottom level of tennis and now we're ranked number one in the world and I never thought that would be possible."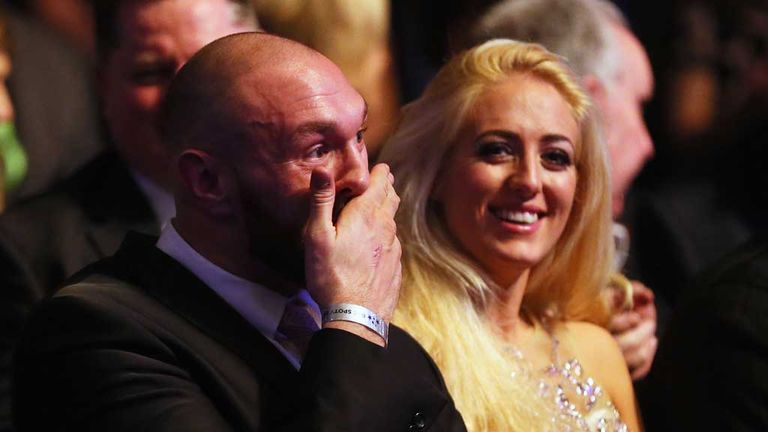 Tyson Fury with his wife Paris (right) made the trip to Belfast for the ceremony
The build-up to the event had been overshadowed by the nomination of Tyson Fury, the new WBO and WBA heavyweight champion, in relation to controversial comments regarding homosexuality and the role of women.
But the boxer - who took fourth place in the public vote - was in more contrite mood in Belfast, saying: "I've said a lot of stuff in the past and none of it with intentions to hurt anybody.
"It's all very tongue in cheek, it's all fun and games to me. I'm not a very serious kind of person - it's all very happy-go-lucky with Tyson Fury. If I've said anything in the past that's hurt anybody, I apologise."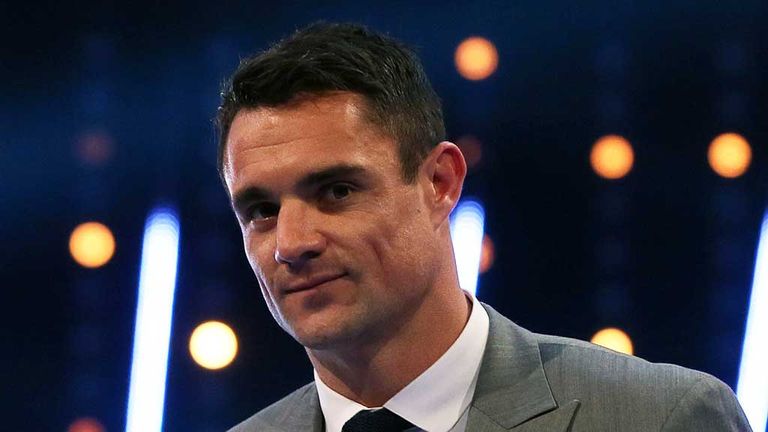 New Zealand's Dan Carter collected the overseas personality award